Wedding preparations can be stressful for any bride, but for pregnant brides stress is one thing that is most certainly not welcome as well as not being good for the baby. With this in mind, here are our top wedding day tips for the pregnant bride to ensure that the day is memorable, unique and stress-free!
Choose a flattering dress style
Although pregnant brides will be proud of their bump, this is a day that will last in the mind forever, and you will want to look and feel your best. Choosing a flattering dress style is the best way to ensure you are comfortable, but still look amazing on the big day. Opt for an Empire line dress which sits below the bust, this is great for masking your bump and staying comfortable throughout what can often be a long but enjoyable day. Light skirts or dresses are also advised, as this makes the constant need of going to the bathroom much easier! Avoid corset style dresses, as these can often be restrictive and uncomfortable. 
Ditch the orange juice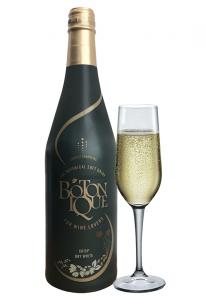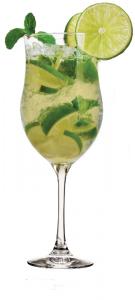 Champagne is often in full flow at many weddings, or given as a gift to the happy couple, but being pregnant doesn't mean you have to be confined to just an orange juice. Instead, opt for tasty mocktails or non-alcoholic wines. One recent discovery is Botonique the botanical drink for wine lovers. This is a new and unique British-made natural, dry, sparkling non-alcoholic drink that has been created by a wine merchant that has the long-finish associated with wine, except without containing the alcohol! When served in a flute, Botonique resembles traditional fizz and is therefore perfect to be served on entry at weddings, or as a gift to the happy couple. What's more is that it contains the beneficial elements of Prelixir®, a unique blend of vitamins, minerals and amino acids. This unique element means that it is able to provide anti-oxidant, anti-inflammatory, alkalising, detoxifying and hydrating benefits, and containing just 1/6 the calories of wine, with no added sugar, artificial sweeteners, flavours, colours or preservatives.
Know your hair and makeup 
Hair and makeup styles can often be as important to the bride as their chosen dress. However, specialists typically advise against using hair dyes during early pregnancy. To ensure you do not miss out on your favorite colour or style, consider natural chemical-free dyes available from health shops. The skin can also be particularly sensitive during pregnancy. Try organic and natural cosmetic brands to avoid this and to prevent any potential flare-ups. Trialing any chosen hair or skin products in advance is also advised to avoid any unexpected reactions or flare-ups occurring on the big day.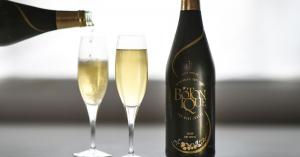 Comfort is key
Finally, as mentioned, the big day is typically a lengthy day with long periods of standing, and when pregnant comfort really is key, especially when it comes to shoe choice. Overly high heels should be avoided at all costs for not only comfort reasons, but also for safety ones. Comfortable slip on ballerina-style pumps or flat sandals are considered best, however, if it is more height you are after shoes with a slight wedge or platform sole can give height without putting excess pressure on the feet which tend to swell during pregnancy.