Aron Schlagman, Creative Director for WHiTEPAPER event has worked on some of the leading weddings in the UK.  He was the guy behind Quintessentially Wedding Atelier.  Here Aron advises on how to bring celebrity glam to your own wedding. 
This year's wedding season will see a delightful collection of personalities tie the knot, in what promises to be a multitude of different styles – from the uber sophisticated to the quintessentially British wedding and reality TV nuptials.  There will be a style to satisfy even the most demanding of couples and if you're following suit, you'd want to read on to find out what the year's trends will be.
Social engagement will be central to several celebrity weddings this year. We all spend far too much time in front of a 7-inch screen searching for the perfect angle at which to take the illusive perfect selfie – imagine what it is going to be like for two sets of Brides and Grooms due to tie the knot in 2017.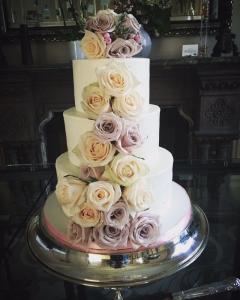 Brody Jenner, step brother to the woman who invented the Selfie and regular on Meeting the Kardashians is marrying the fashion blogger Kaitlynn Carter  - whilst the man who owns Snapchat, Evan Spiegel, will be waiting at the end of the aisle for supermodel and Victoria Secret Angel, Miranda Kerr. 
There definitely won't be a ban on cell phones for these weddings.  The great thing about smart phones is that you can now have more than just one wedding photographers; although there is no doubt that capturing the most special moments is best done by a professional.  Wedding Snaps and Wedding Pics are two of the best apps around on which to collate your wedding photo galleries and share the memories between friends. 
What about the 17-tier wedding cake?! The secret is that all but four, five maybe, are simply polystyrene – yup!  You can easily buy this from a cake shop or ask to have it custom made. Top tip here is to speak to your cake maker and figure out how much you want to be left with.  Wedding cake is rarely eaten in the quantity you think it might be, and with cakes being charged by the piece, it can make sense to "fake it 'till you make it" and save on some pennies.
In the case of Kate Upton and her husband to be, Star baseball pitcher Justin Verlander, the bar has been set high already as he splashed out an astonishing $1.5m on Kate's engagement ring…. Will he put his foot down then and ask for the wedding to have a baseball theme?! I think not – expect floral arches galore, Private Island ceremonies and "slow mo" walking on the beach shots.
Maybe a better point of reference is our very own British Lionheart, Tom Daley, marring screenwriter Dustin Lance-Black later this year in what I hope (alas it might be just that) will be a street party we are all going to be invited to. Expect Union Jack lining on Tom's suit (Tailormade London makes wonderful bespoke wedding suits) and a Routemaster bus (routemasterhire.com) to escort guests from the ceremony tothe dinner!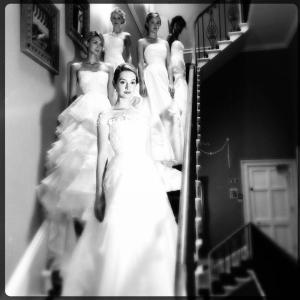 The point though, is that when it comes to weddings, whilst it is always nice to incorporate those things important to you – sometimes it's better to tone things down a little or add a touch of fun at the right point. We recently created an event for which we used Lego pieces to build stands and Lego men to hold the escort cards in place. This raised a smile on everyone's face and more so when the best man's speech referenced that at 28, the groom still had a thing for quiet nights in with a set of those multi-coloured bricks!   
For all the talk of big ceremonies, big cakes, big being better - what if it isn't?
After all, the national average spend for weddings is £36,000 and in today's financial market when every penny counts, we could all take a leaf from the beautiful Supermodel Rosie Huntington-Whiteley and Spy star Jason Statham's book, who will undoubtedly make a gorgeous couple when they walk down the aisle.  
They recently revealed that they plan to keep the nuptials to themselves; an intimate gathering of their 10 closest friends and it's a brilliant indication that money doesn't always mean having to spend it to make a moment special and memorable.
What, though, of the more mature amongst us I hear you ask.
When Dragon's Den star Duncan, 67, and 36-year-old Nigora Whitehorn marry later this year, it may well be a Scottish Highlander wedding to remember; the couple may well take over a stunning castle somewhere and transform the place into a palace for a ceremony truly fit for a king and queen.  
When planning a wedding of any kind, make sure that you are considering the "where" carefully – location is key, as not all guests can afford to stay in the suggested hotels nearby; some might be driving (uber don't always service those most remote of places) and the great British weather can very much play a part in why the most wonderful venue on paper might simply not be the ideal one.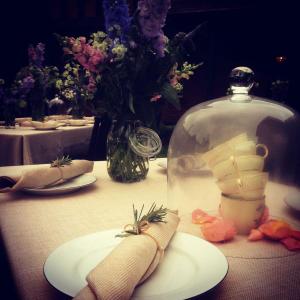 Not a problem I fear The Duchess of Cambridge's younger sister Pippa is going to have, when she marries hedge fund manager James Matthews; in what might well be The wedding of the year. 
There are so many considerations that spring to mind – not least of which is whether Pippa decides to plan the wedding herself; she would not be the first bride to think this a good idea. One of the first chats I have with my clients when we initially sit down for a consultation, is that planning a wedding can be extremely stressful.
It takes meticulous planning and endless hours to ensure every single detail is taken care of and as the big day draws closer, stress levels will inevitably rise. I have always advocated the value – possibly even necessity – in having someone helping you plan so that you can simply turn up and enjoy. Who will be best for the role? This is a decision that will depend on many factors, budgetary and personal – but it's worth pointing out that like most things, you will get the service you pay for as it were. I often suggest that clients seriously consider accepting genuine help offered by friendsand family; in the months leading up to the big day, there will be moments when it will all get a little too much and those people will act as a support group – remember that they love you and want you to have the happiest and most special day of your life.
There is no single recipe, a golden rule, a "right for everyone"; only what's right for you – and massive congratulations from me to all those Brides and Grooms for whom 2017 is their year!