What can be more amazing than shopping for gifts for the bride and groom? & What can be even more thrilling than having the perfect place to go to for a little box with a lot of meaning? Wedding jewellery can be the perfect gift!
Jewellerybox has been at the top of their game when it comes to elegance, personalization, quality and diversity in design of Jewellery for special occasions. Offering the sparkle needed for weddings jewellerybox becomes the magic wand to every bride and all her bridesmaids whether you're buying for the bride or you are the bride.
What is more important than having a personalised day on your wedding day? After-all getting the right dress that suites you, the heels that fit like a glove and Jewellery that represents your inner sparkle is what will make you be the queen of the day. Here is where we step in and finish up the last touches by adjusting the necklace size, engrave your husbands-to-be cufflinks, engrave your bridesmaids jewellery with personal message that will last them a lifetime.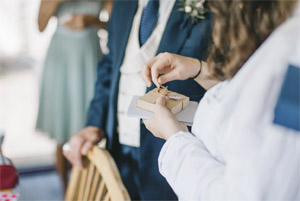 ​Jewellerybox is an online jewellery retailer based in South London.  We are on a mission to show the world you can buy real jewellery at costume jewellery prices. We pride ourselves on our range, with over 10,000 unique pieces of sterling silver & 9ct gold jewellery for you to choose from.  We are passionate about the designs we offer and understand that each one of us has their own style and favourites. Therefore, on fortnightly bases we add new selection of stunners & show stoppers. Buying wedding jewellery should be affordable, easy, fast and above all fun and we settle for nothing less than giving you what you deserve – the best!
jewellerybox was launched in June 2014 and since then we've grown to become a small but powerful force in online jewellery retail sending out up to 10,000 orders a week to customers in over 100 countries worldwide.
Visit us at www.jewellerybox.co.uk
Image courtesy of Amy Lou Photography