The Lone Star Boutique Hotel and Suites – a luxury, beach-front hideaway set in the exclusive St James area of Barbados – has this month introduced two bespoke breaks for pre-wedding celebrations and honeymoons.
Before the big day, the bride-to-be and members of her wedding party can relax and unwind with a luxurious 'pre-wedding celebration' stay that includes:
breakfast (room service or beachside in the restaurant);
a welcome Caribbean cocktail made to Lone Star's own secret recipe;
luxury transfers to and from the airport;
a Lone Star Signature Lava Shell Massage and Facial Cleanse and Honey and Citrus Manicure or Frangipani and Coconut Foot Ritual.
From USD $750.00 per person or USD $1,500.00 per room (double occupancy).  Minimum four-night stay applies and rates are subject to availability.
For couples seeking that dream honeymoon destination, Lone Star Boutique Hotel and Suites offers an idyllic setting – the only restaurant to be located directly on the beach makes it truly a unique experience.  Included in the new 'honeymoon retreat' break is a six-night stay with: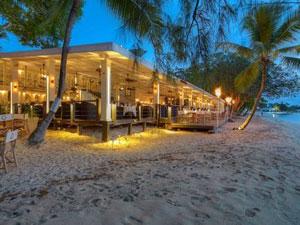 breakfast (room service or beachside in the restaurant);
a bottle of Champagne on ice;
luxury transfers to and from the airport;
a special couple's 'Journey Together' spa experience including side-by-side massages, facials and Foot Bath Rituals.
The Honeymoon Retreat starts from USD $2,600.00 per couple.  All rates are subject to availability.
The Coral Beach House also offers bespoke breaks to include pre-wedding, wedding and honeymoons. This can be tailored to suit exacting individual requirements and can be booked as a three or four-bedroom private retreat. For details or to book visit www.thelonestar.com
Known as the 'Ivy of the Caribbean', Lone Star restaurant occupies a unique location, with dining on the beach.  It is open for breakfast, lunch and dinner, with menus that fuse European fare with Caribbean influences and much-loved timeless Lone Star classics.  The Lone Star boasts a distinctive boutique hotel offering a sophisticated retreat. The Hotel offers the air-conditioned Cadillac and Lincoln penthouses, two ocean front suites, Buick and Studebaker, and the Shelby and Corvette deluxe garden rooms.  All rooms are en-suite and are beautifully presented with individually designed décor and a stylish, relaxed elegance.  Complimentary Wi Fi and a butler's tray with Lavazza coffee and Lone Star teas are included.
Once outside of the Hotel, Barbados offers extensive beaches and a wide range of adventure activities such as watersports, snorkeling, reef tours, sunset cruises and cave tours; making it a perfect destination for both activity-hungry groups and beach-ready couples. Not to be missed are the exclusive, personalised Catamaran sailing cruises – inclusive of a lunch and drinks, where you spend the day at sea experiencing the underwater life that includes the famous turtles of the island.