If wedding admin is leaving you feeling frazzled, pre-wedding nerves are sneaking in, or you're looking to relax after the stressful task of organising your wedding, it sounds like you are in need of a relaxing retreat. 
Well you're in luck, as Health and Fitness Travel, the leading experts in tailor-made wellness holidays worldwide, share their top five health retreats for stressed out brides, where you can enjoy luxury spa pampering and wellness relaxation before stepping into the limelight on the big day, or winding down on your dream honeymoon. 
With far-flung destinations on offer including India, St Lucia and Thailand, in addition to some closer to home, these blissful escapes will ensure you leave feeling relaxed and rejuvenated.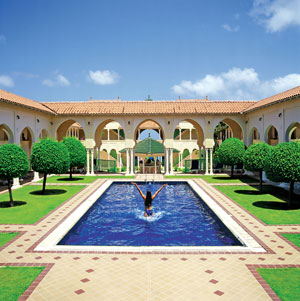 Re-connect with Yoga & Meditation in India: Shreyas Silent Retreat 
Take a break from wedding planning stress and experience total relaxation as you reconnect at Shreyas Silent Retreat in exotic India, ideal for a yoga & meditation holiday. Begin your adventure of self-discovery with a specialist wellness consultation, helping to adapt your stay to your personal goals and needs. Shreyas wellness approach is dedicated to ensuring you have a truly relaxing experience through a range of yoga and meditation classes, complemented with luxury spa treatments, to guarantee you spend your relaxing retreat in total tranquility.
Restore your wellness in St. Lucia: The BodyHoliday Optimal Wellness 
Losing sleep over the stresses of organising your wedding is a common nightmare for most brides and your body is most likely in need of some TLC.
Reap the health benefits of one of the best wellness holidays with daily award-winning spa treatments, personal training, fitness classes, nutritional and lifestyle consultations. Alleviate body tension with personal pilates, before clearing your mind with personal yoga and meditation sessions. 
Breathe in the air of the Caribbean Sea and allow the gentle sound of the waves lull you into a deeply relaxed state.
Discover the healing powers of Ayurveda in Switzerland: Alpina Gstaad Sense of Ayurveda
Your wedding should be all about you, so give your scattered wedding planner's brain a rest as you discover the principles of Ayurveda with this pre-wedding health retreat in Switzerland. Reveal the healthier and more balanced bride in you with stress-reducing spa treatments on a luxury spa break, from salt massages to healing Ayurveda steam baths. Begin your health retreat in the spectacular Swiss Alps with a one-to-one Ayurvedic consultation for expert advice. Put all other thoughts to the back of your mind and indulge in some well-deserved me-time.
Rebalance your mind and body in Spain: SHA Anti-Stress
Unwind with 360° views of idyllic mountain and ocean scenery from SHA Wellness Clinic's idyllic infinity pool, making this the perfect destination for a detox retreat. Ease the inevitable wedding tension as medical and nutrition experts treat you to a personalised anti-stress plan, designed to reduce stress and rebalance your mind and body. From aqua relax sessions, to healthy cooking lectures, mindful therapy sessions and soothing body wraps, return home with the knowledge to manage stress, improve your quality of sleep and lead a healthier lifestyle.
Rejuvenate with Yoga in Thailand: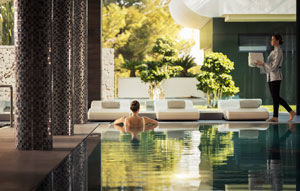 Kamalaya De-stress Asian Bliss 
If you're feeling the pressure of your wedding, take a trip to the tropical paradise of Thailand for the ultimate health retreat. Ideal for a rejuvenating yoga holiday, transport your body and mind to a sanctuary of well-being with group Hatha, Yin, Flow and Power yoga classes. Begin your wellbeing break with a professional wellness consultation and body bio-impedance analysis to re-balance and re-connect. Benefit from a wellness philosophy that believes in using authentic ancient healing traditions as you unwind and de-stress with Indian head massages and exquisite Sodashi pure radiance facials.
For advice, guidance and booking visit www.healthandfitnesstravel.com or call 0203 397 8891
Event Date:
Tuesday, July 25, 2017 - 11:30