Nothing says blushing bride more than a beautiful smile -after all what could possibly be more important on the happiest day of one's life?
Dr Miguel Stanley is a smile revolutionary, who is helping both brides and grooms around the world improve their smiles and ultimately change their lives. Says Dr Stanley, "The Hollywood smile – you know what I'm talking about – the perfect, blindingly white smile full of identical, enormous, perfect veneers. No one wants that anymore."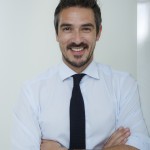 Stanley, who boasts a host of famous faces amongst his A-list clientele says, "what people want now is dentistry that's so good, you don't know it's there - it's 'invisible dentistry.'
It's clear he knows what he's talking about. The trend is universal at the moment, and women like Kate Hudson, Gwyneth Paltrow, Cameron Diaz and Gisele Bundcheon personify it beautifully. Even Victoria Beckham downsized, after all. Today's  brides want to look gorgeous, naturally. Gone are the days of the pulled tight and the overdone. Now, it's the smallest size breast implants and true subtlety in Botox and fillers that is in demand – and by extension the natural smile.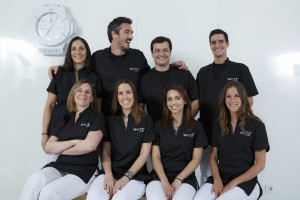 A British national, born in South Africa to a Portuguese father and English mother, Dr Stanley is a man of the world. And with an international high end clientele jetting in from such far flung places as Beverly Hills, Moscow and Dubai for treatments, Miguel is truly a renowned international figure in the industry. And with clients of this calibre – there is no room for error. By using a state of the art software and 3D imagery, Miguel literally maps out the inside of a patient's mouth and digitally designs the ideal smile ensuring size, colour and proportion of teeth are the most natural possible. He explains: "It is possible nowadays for the patient to envision exactly how much of the tooth structure will be removed and exactly what will they look like at the very end of their treatment. We use an intra-oral mock-up, meaning that the lab and the dentist design the smile, that then goes into the patient's mouth temporarily, so that they can take photographs and see themselves in the mirror before advancing into the unknown."
So what are the most requested smile fixes for today's smile conscious brides? Miguel reveals all.
A Smile Lift – Correcting Vertical Dimension loss (Facially integrated smile design)
People are quick to go to a plastic surgeon to fix jowls or do a lower face lift – but actually it's their teeth that's making them look older. At 18, teeth start ageing especially enamel which is constantly under attack from acids and sugar in food and drink. In addition, due to our busy and stressful lives, more and more people grind their teeth gradually shaving millimetres off the back and front of their teeth. This phenomenon causes a loss of vertical height and wrinkles at the corner of the lips start to appear. A lot of people will go first to their plastic surgeon for a face lift rather than see a dentist, who can actually do a lot more to rejuvenate your face by restoring the vertical dimension. People should then go to the dentist first before the plastic surgeon.
Gum discolouration – Gingival Peeling
Some people can experience discolouration of gums as they age resulting in brown spots or darkening of that tissue which has an immediate aging effect. Also pink gums look a lot healthier and younger than grey or brown. This can be done by physical removal using a bur, or by laser or acid. Gingival peeling is a non-invasive, instantaneous treatment done under local anaesthetic to alter the colour of gums back to their youthful healthy colour. This should always be done prior to any veneers or cosmetic dental work as it sets the tone.
Facial fillers on the INSIDE of the lip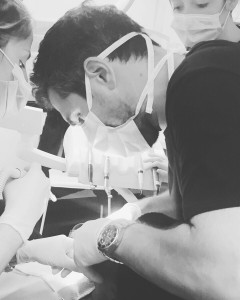 If we are looking straight in the mirror, with all our facial expressions relaxed, we should be able to see the tip of our front two incisors (your two big front teeth). As we age, flaccidity of the lips, and in some cases grinding, causes the lip to be longer than the teeth, resulting in a more aged appearance. By using a facial filler on the inside of the lip, it can add volume and lift the lip revealing that tip of the two front teeth once again.
Colour-Bleaching
This is a good solution for patients with good teeth and no previous treatments as bleaching does not work on caps or crowns. A good dentist should always disclose this information so that there are no surprise costs after a simple bleaching. Whiter teeth are associated with youth so a dental bleaching in-office or home techniques are both valid solutions and are the easiest and simplest way to rejuvenate your smile.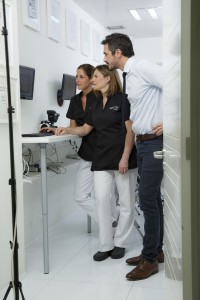 Miguel concluded by saying: "It's an utter certainty that your smile affects people's perception of you. A better smile can make a massive difference in one's life. For me, that's what it's all about. Creating a beautiful smile is more than my work – it's my art."
Dr Miguel Stanley is the founder and CEO of White Clinic based in Lisbon, Portugal. He is the clinical director and responsible for a team of highly trained dental specialists, focused on complex cosmetic oral rehabilitation. Dr Miguel Stanley has been practising since 1998, having graduated from ISCS-Egas Moniz in Lisbon, and taken his postgraduate training at the Branemark CEOSA center in Madrid and the studied functional aesthetics and occlusion in Chicago. He has been invited as a keynote speaker in over 32 countries. He is a board member of Digital Dentistry Society, representing the Communication Committee, and has appeared on the CBS show The Doctors. He has an active role in dental charities and his philosophy can be found daily in his website miguelstanley.com.